Treatment Intervals
6 to 10 treatments, weekly intervals
Treatment Time
20-60 minutes
Recovery Time
Minimal – 20 minutes of exercise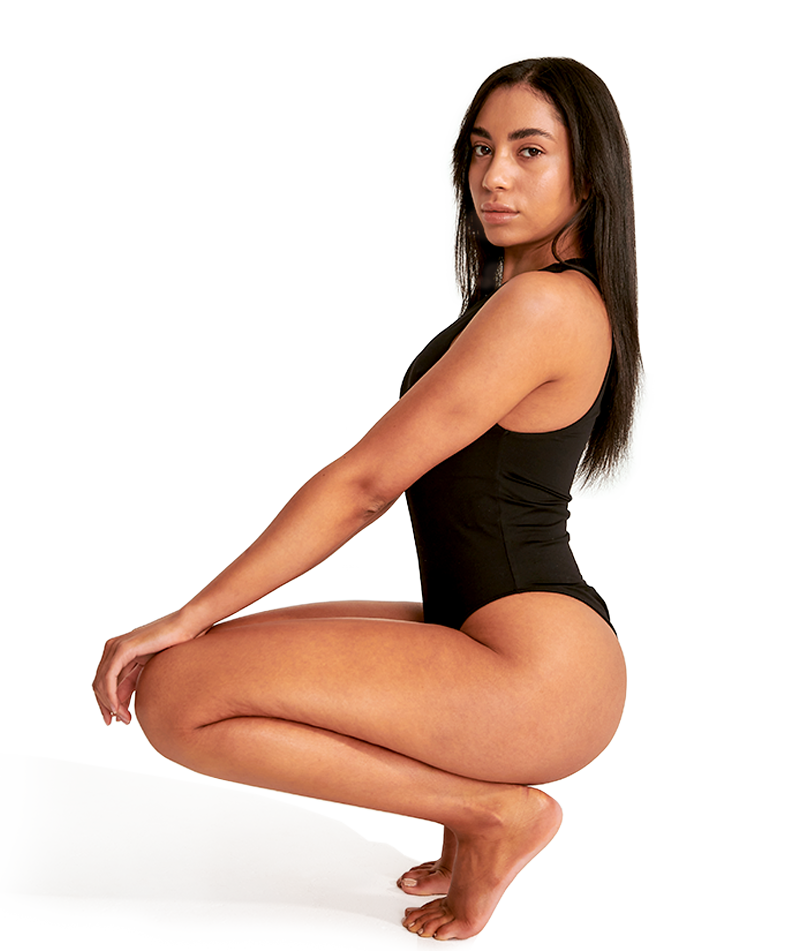 About Cellulite Reduction
Take 3 steps toward smoother and tighter skin. Our Cellulite Reduction treatment uses innovative Trilipo Radio Frequency technology to target and reduce the size of fatty cells.
Clinically proven to help combat stubborn cellulite, the treatment has 3 steps that help tackle priority areas.
Step 1: Generates heat to target fat cells and releases them by using radio frequency
Step 2: Metabolises and removes the release fat via lymphatic drainage
Step 3: Reshapes the skin by promoting immediate collagen contraction that stimulates collagen production
We understand that everyone's body is different and will offer a tailor-made treatment program combined with recommended home care. This will effectively reduce the appearance of cellulite and help you achieve a smoother confidence.
How It Works
Cellulite Reduction treatments work by using radio frequency to generate heat, fat cells are targeted, metabolised and released via lymphatic drainage. The skin is able to be reshaped by promoting immediate collagen contraction that stimulates further collagen production.
Benefits
Lifting, toning and firming of muscles

Improved lymphatic drainage

Enhanced blood circulation and oxygenation
Aftercare
For best results complete a 20-minute exercise session within 2 hours of treatment
This helps eliminate the released fat cells through your natural metabolic & lymphatic systems.
You may experience redness, bruising, swelling & warmth
This will gradually reduce over the next 24-36 hours. In some cases it may take 72 hours.
Please avoid:
Using AHA, BHA or Vitamin A products.
Waxing the area.
Swimming pools & spas with chemicals/chlorine.
Activities that cause excessive perspiration.
Your skin may start to feel dry, over the next few days
Drink plenty of water to stay well hydrated.
Apply a cooling gel to cool and nourish the skin, ask about RESULTS ACTIVE RECOVERY.
In rare cases you may experience small skin burns & dimpled scarring
This is similar to a sunburn.
If you experience prolonged redness, swelling, infection or any other issue with the treated skin, contact your clinic. In some cases we may advise you to contact your GP.
FAQ's
What areas of the body can be treated for Cellulite?
Areas that are best for treatment include the arms, stomach, inner thigh, buttocks, and the front and back of thighs.
---
Am I suitable for this treatment?
The majority of people are suitable for Cellulite Reduction. We do recommend booking in a complimentary consultation to discuss your skin and ensure this treatment is right for you. This treatment cannot be performed on a pregnant woman.
---
Does it hurt?
You will be surprised at how pleasant and comfortable this treatment is. Likened to a warm stone massage, applicator gently applies pressure to the priority areas. You may also experience a gentle tingling feeling in the skin.
---
When can I expect results?
You will feel and see immediate results including skin lifting and tightening due to the contraction of collagen fibres.
---
How many treatments would I need to improve my cellulite and how long does each treatment take?
For maximum results, we recommend 6 to 10 treatments, with maintenance sessions every 3-6 months to help promote long lasting results.
Each treatment ranges from 20-60 minutes depending on the priority area.
---
Are there any after effects or risks?
You may experience a slight heat, redness, and swelling of the area which should only last 12-48 hours. Our therapists will guide you on how to take care of your skin post-treatment.
---